Hello, and welcome to my website. I hope you enjoy having a look around!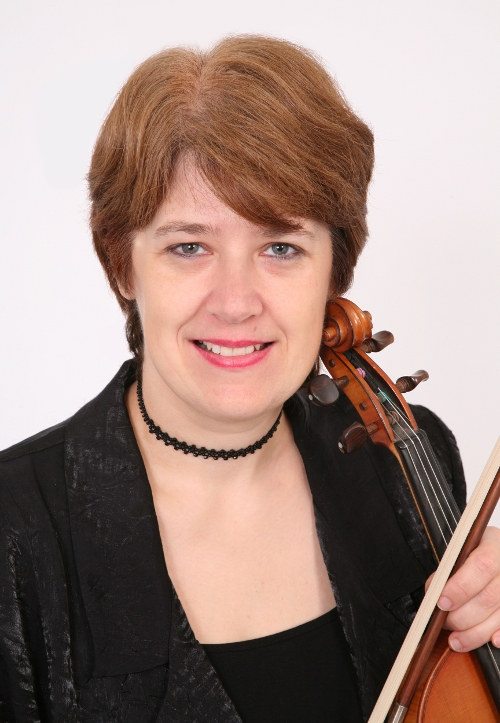 I'm a musician and private teacher based in Bromsgrove in the West Midlands. I play regularly with various string quartets, including the Fiorini Quartet, Sounds Interesting and Cantabile Strings. In addition to my private teaching practice I am an examiner for the ABRSM.  I also run a string orchestra, and have published my own series of books and music for violinists and string groups – Hey Presto!
I currently teach pupils from beginners to Grade 8 and above, ranging in age from 5 to 70+! Lessons are relaxed but focussed, and tailored to the needs of each individual. I can prepare pupils for exams if requested (I have a 100% pass rate) however I am equally happy to teach just for enjoyment. If you would like to know more, please visit my tuition page, or contact me.
Bromsgrove Amateur Strings (originally Chaddesley Strings) was begun in 2005 at the request of some of my pupils – I had several adult pupils who wanted to play together but were not advanced enough to join a regular symphony orchestra! At the beginning we rehearsed in Chaddesley Corbett, hence the name, but now we meet on Saturday mornings in Bromsgrove (during school term-times)! If you would like to know more, please click here.
As a violin teacher I had long been frustrated by not being able to find any tutor books that worked for me, and so a few years ago I decided to write my own tutor books and theory books and try them out with my own pupils. Immediately their enthusiasm and confidence increased and they began to make much better progress. This gave me the confidence to keep working on the books, and a couple of years later the Hey Presto! series was born!
All of the books, as well as my string group pieces, may be purchased from the Hey Presto Strings website, where you can find more information about the series. Alternatively, please click here if you would like more general information.